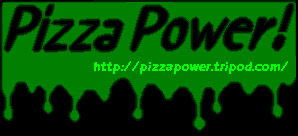 Origin
From the Official TMNT Treasury
Edited for length
&nbsp &nbsp &nbsp Once upon a time (actually it was sometime in November of 1983) there lived in a faraway castle (well, a rented house in Dover, New Hampshire) two greatly unemployed free lance artists. Their names, unknown then, but recognized today by toy and comic book fans the world over, were Peter A. Laird and Kevin B. Eastman.
&nbsp &nbsp &nbsp Fame and fortune were two distinctly foreign words to them back then. Laird was just getting by with infrequent newspaper assignments--$10 an illustration was a typical payment for his work--while Eastman had so far published his work in obscure little fanzines and underground comic books. For the most part, working in seafood restaurants or bagging groceries was his main means of income.
&nbsp &nbsp &nbsp They had met a year earlier in Northampton, Massachusetts (now the home of Mirage Studios), and had become friends immediately, sharing a passion for art and comics and the fantastic. In spite of Eastman remaining a native of Maine, they kept in touch through visits and letters--not to mention similar drawing styles and dreams.
&nbsp &nbsp &nbsp When Laird and his fiancée, Jeannine Atkins, moved to Dover so she could attend a graduate school, their current housemates had to move out, allowing Eastman to eventually move in to help pay the rent.
&nbsp &nbsp &nbsp As the legend goes, they were bored this particular evening, more bored than usual. So while the cold New England wind whistled a harsh and bitter tune outside their abode, Eastman and Laird passed the time, as they had done often before, with a game of dueling sketches. Perhaps, they figured, one of them would come up with an amusing or memorable idea.
&nbsp &nbsp &nbsp Quietly and without fanfare, Eastman--a fan of Bruce Lee and martial arts movies--picked up his sketch pad and pen. Laird, who had studied aikido and karate while a student at the University of Massachusetts, did the same.
&nbsp &nbsp &nbsp Little did they know that something was about to happen which would change their lives forever.
&nbsp &nbsp &nbsp "It all started," recalls Laird, who was thirty at the time, "when a young man named Kevin Eastman drew a turtle with a mask and nunchukus strapped to its arms."
&nbsp &nbsp &nbsp "And I said, 'We'll call him a ninja turtle,'" remembers Eastman, who was twenty-one. "And we both chuckled. Then Pete did his version of that, and we said to ourselves, 'If not one, why not four?' So I sketched out these four and I handed them to Pete and said, 'Ninja Turtles." And he handed it back and said, "No--Teenage Mutant Ninja Turtles!' And we just about died laughing."
&nbsp &nbsp &nbsp Laird still smiles at the crazy idea which they originally thought would only be to amuse themselves. "It was really kind of a accident. It just struck us as being kind of funny. And when Kevin did the group shot, it hit us that they would be something completely different to do a story about."
&nbsp &nbsp &nbsp That story would appear the following spring as a forty-page, black and white comic book, financed partially by Laird, a $500 tax refund Eastman had received, and a thousand-dollar loan from Eastman's uncle. The entire was outlined, written, penciled, and inked solely by the two struggling artists in the kitchen of their rented house. Although the cover had the amazing range of three colors--red, black, and white--the traditionally full-color interiors of a comic book were replaced by stark black and white imagery on cheap newsprint. They had already gone broke printing the tiny run of three thousand copies.
&nbsp &nbsp &nbsp Besides, being almost twice as long (in terms of the story), the first issue was also slightly larger in format than the standard comic book. "The printer we brought our finished artwork to knew nothing about comic books. When we showed him a sample magazine, that was the size he printed it by!"
&nbsp &nbsp &nbsp The very first issue went on sale May 5, 1984, at the Portsmouth, New Hampshire, comic book convention. Eastman and Laird put together a press release, and on a whim sent one to the UPI wire service. For no logical reason, UPI ran a story about Eastman and Laird's creation which appeared in newspapers all over the country. The first printing quickly sold out, and another was ordered. And then another, and another, and another...
&nbsp &nbsp &nbsp So began the story of the Teenage Mutant Ninja Turtles, once upon a time.

&nbsp &nbsp &nbspAn interesting note: The first Turtle to be drawn (the one with nunchukus strapped to his arms) was Michaelangelo. Eastman and Laird named this fun-loving turtle after Michelangelo, the painter. Or at least they thought they did. They didn't have a spelling checker, so instead of Michelangelo, they named the first turtle Michaelangelo, thinking that was how to spell it. They later found out their mistake, but it was too late to change it. So Michelangelo the painter became Michaelangelo the turtle.
Written by Stanley Wiater, but the interesting note was written by me.
This site, designs, logos, and all content are Copyright 2001-2002 by TurtleFan00 unless noted otherwise. All rights reserved.
The Teenage Mutant Ninja Turtles © 2001 Mirage Studios unless otherwise noted. Teenage Mutant Ninja Turtles®, including Raphael®, Michaelangelo®, Leonardo®, Donatello®, Shredder®, Splinter®, and April O'Neil® are registered trademarks of Mirage Studios USA. Based on characters and comic books created by Peter A. Laird and Kevin B. Eastman.